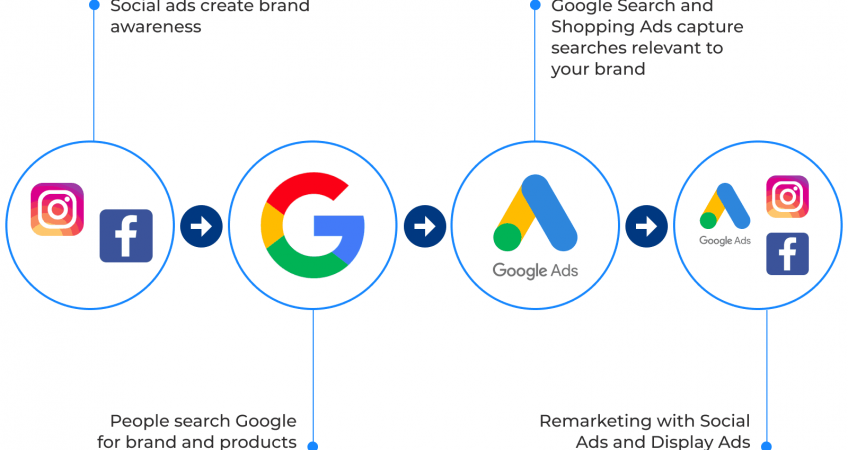 Google Ads or Facebook Ads: Which One is Right for Your Business here in Perth WA?
For big companies and medium-sized enterprises, paid advertisement may be the way to go. Done correctly, paid advertisement can lead to spikes in your revenue. Google and Facebook Ads are the biggest paid advertisement providers in the market. To know the type of paid advert suitable for your business here in Perth WA, it's good to understand how each type works.
Facebook paid adverts are displayed on social media feeds. Most people on Facebook are there to keep up with family and friends. People come to Google Search when looking for information on solutions to specific problems. The decision whether your business should use Facebook or Google Ads for paid adverts depends on three things. The nature of your business, brand and the aim of the campaign.
Are You Offering Services or Products?
People use Google Search when looking for something specific. For example, someone looking for a Housecleaner in Perth WA is likely to run a search on Google. The search engine instantly generates names and addresses of businesses that clean houses.
On the contrary, businesses that sell products may need to use a combination of marketing platforms. A platform like Facebook is good for building brands and disseminating explainer videos. For example, if your company has just created a new product, Facebook provides a perfect platform for explaining to customers the nature of your products and what it does. After telling people about your product, what it solves, and getting some reviews. You can now use Google Ads for targeted campaigns.
If you're not sure whether your brand needs paid Facebook Ads, Google Ads or a combination of both, contact the Agema Advertisement Group. We're a Digital Marketing Agency in Perth WA. We have helped many businesses launched successful paid Facebook and Google Ads.
So, Which Platform Should You Pick?
Google and Facebook Ads are two different platform with certain benefits. Both platforms are affordable depending on your brand. However, Facebook works better in introducing and building brand loyalty. Googles Ads are targeted and work best for specific services or products that people already know about.
To make an informed decision, ask yourself the following questions:
Are you interested in making sales, generating leads, or consultations? If the answer is Yes, you need both platforms.
Do you want to create brand awareness? If Yes, paid Facebook Ads is the best option.
Do you want to sell products directly to customers? Then Google Ads is what you need.
Advertising your business online is crucial if you want to generate more leads and watch your sales go up. Nowadays, people use personal computers and smartphones to find answers to questions. People also use the devices to get information on brands, products and services. A study done in 2017, found that an average person spends over five years of their life on social media. The most popular platforms include Facebook, YouTube and Instagram. If you've read through, we hope you know the type of paid Ad to go for.